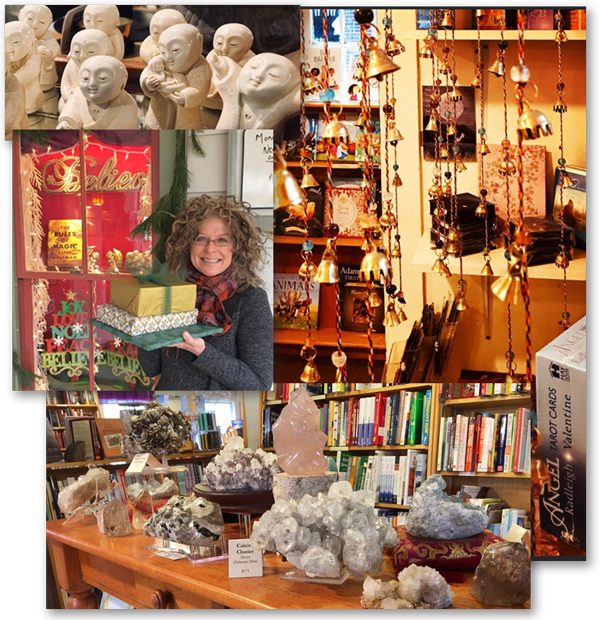 Visit Mirabai
At Mirabai you'll find an amazing array of books devoted to inspiration, transformation and healing, exquisite statuary and jewelry from Asia and the South Seas, crystals from Brazil and beyond, incense from India, meditation and yoga supplies, and so much more. Nearly every day, new and long-time customers comment on the "good energy" they feel here. Some refer to us a sanctuary for the soul. Come visit sometime and see if you agree.
We're located in the heart of Woodstock, just across from the Bread Alone Bakery.
Be sure to come visit us when you can. The calming nurturing energy you will find here just can't be replicated online. And the discoveries you'll make browsing!
Mirabai of Woodstock
23 Mill Hill Road
Woodstock, NY 12498

Open Every Day 11-6