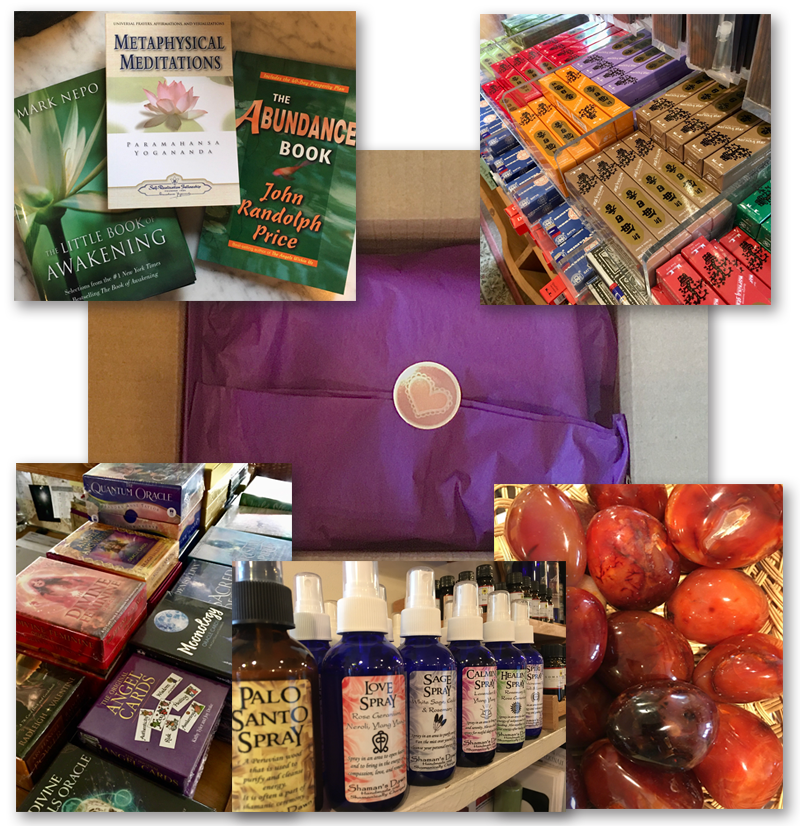 Mirabai's Magical Mystery Boxes
Lovingly assembled just for you, imagine opening a box that contains those special words of wisdom, beautiful talismans, supportive energies, guidance, scents, sounds or feelings you've always found here at Mirabai. Plus the pleasure that comes with pure surprise.
Each bespoke bundle of Mirabai joy will arrive at your mailbox containing three or four precious items to draw comfort, provide a little light and make you smile. Or, if you prefer, curbside pickup is always an option. The price for each box is $35 plus shipping.
How to Order
You can order Mystery Boxes for yourself or for others in two different ways:
Order online via PayPal. You can choose to pay either through your PayPal account or with your debit or credit card. And if this is a gift, please be sure to indicate to whom and where you would like the box shipped (after entering your billing address).

Or, if you prefer, you can call us at

845.679.2100

to order. Choose this option if you want us to gear your box around a particular theme or if you simply want to let us know how you or your recipient is feeling — or if you're planning to pick up your box curbside.
Please allow 3 to 7 days for delivery. All deliveries are shipped via US Postal Service (Priority).