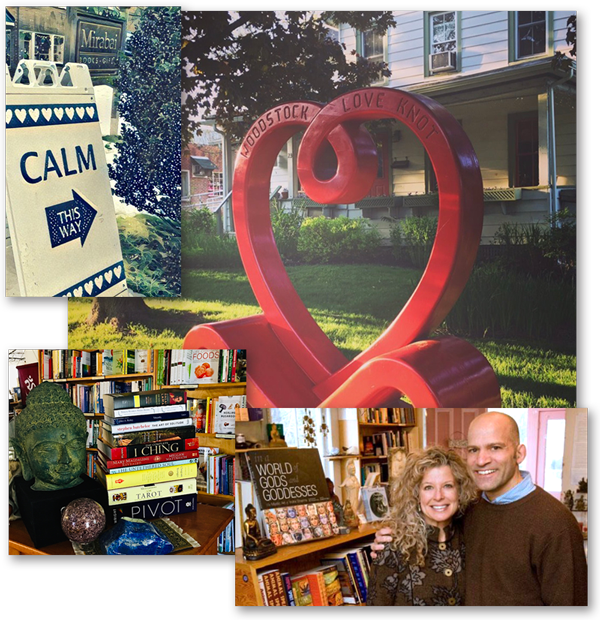 Our Story
Mirabai of Woodstock is the Hudson Valley's oldest & most comprehensive spiritual/metaphysical bookstore, nestled in the heart of free-spirited Woodstock, NY. Our store's mission has always been simple but profound: provide a resource-filled space for spiritual seekers, those who question orthodoxy, those who seek to grow, transform and heal — individuals drawn to the mystery in our world.
We pride ourselves on the calming, supportive, positive energy of the shop, a beacon of inspiration for the entire region.
In fact, Mirabai has been a wellspring of transformation and healing for over 30 years, providing a vast array of books, workshops and private guidance, as well as a host of provisions for a more conscious way of living: exquisite crystals, jewelry and statuary from around the world, tarot and oracle decks, incense, aromatherapy, yoga and meditation supplies.